"sing for no one - sing for everyone."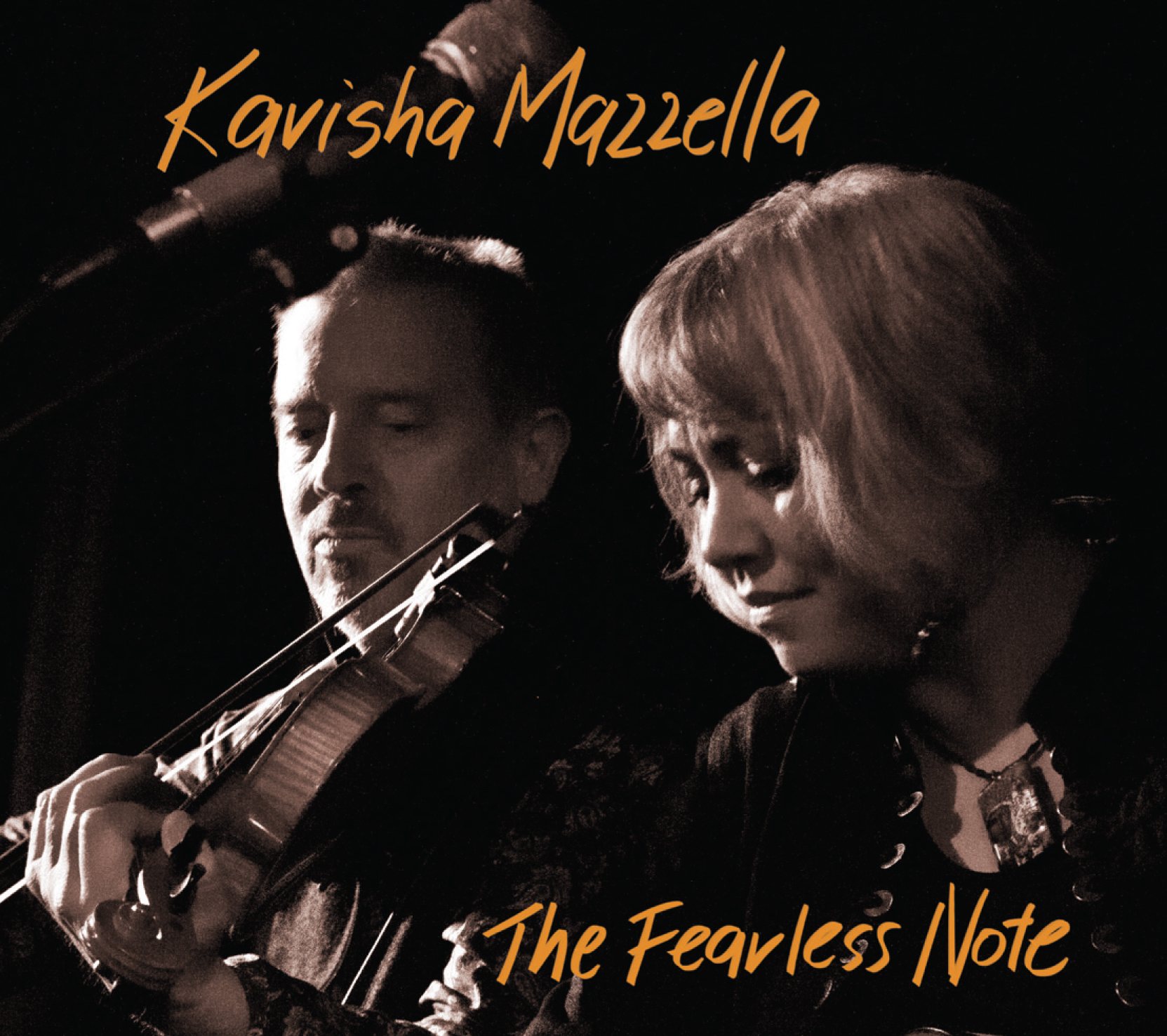 Hello everyone
I am leaving Australia's shores for a couple of Months .I will be touring in Italy with Cantiamo in Tuscany choir tour in Tuscany 2017 from May 22nd -June 3rd with foodie Valdo Michelageli . Then I will be taking a month off travelling with my husband Andy (Philosophy Man) to Spain to walk the Camino di Santiago.A month of reflection and walking and geting fit with in and out! (yes it will be hot as its in the middle of Summer!)
I will be returning for gigs and choirs such as Wellways The Moon's a Balloon Choir ,Ballarat Italian Association Choir Coro del Oro (choir of gold) and a new project -Brothers in Song at Middleton Prison supported by FOCL Friends of Castlemaine Library.There are many things to look forward to .Don't forget that the I Viaggiatori Italian silent film and live folk band will be touring Regional Victoria every weekend from August the 5th to September the 11th. A new project I am part of with Bruce Hearn(Strange Tennants) is The Woody Guthrie project (The Machinists ) celebrating 50 years since the great man's passing will be showing at the Newport Substation Oct 6th and 7th .I also look forward to my fellow musicains at open mikes at Castlemaine and returning to host Planetary Wanderer on Fridays at Castlemaine's own Community Radio Station 94.9 Maine FM
I wish you all the best and thankyou for supporting me and my musical journey. Thankyou for not burning CDS . Thankyou above all for your enthusiasm and love .Buen Camino! till we meet again
with Love Kavisha xxxx
REVIEW 2017
RECOMMENDED
"The Fearless Note is a brand new live and very intimate recording from one of the Australian Folk scene's favourite performers, Kavisha Mazzella.Recorded at various house concerts in September -October 2016 the recording features Kavishasinging her heart out,playing some very solid guitar and showing great muscal rapport with accompanist Matthew Arnold. Arnold's fluid fiddle playing is exceptional.All of this is done without overdubs or treatments on a set of mostly new songs"
Paul Barr Readings Books and Music May 2017
"Recorded in two live sessions, The Fearless Note has the vibrant intimacy and spontaneous resonance that can only come from years of collaboration and deep listening.
Kavisha Mazzella's music leads us into a world of tattered troubadors and star-crossed lovers, those, to quote Leonard Cohen, "oppressed by the figures of beauty". Her voice can tremble on the edge of breaking and open in full-hearted revelry. Like Cohen, she can be funny too.
Mathew Arnold's violin weaves through each song in perfect counterpoise, rising and falling to meet the melody in just the right places.
For a long time, Kavisha Mazzella has established her place in the quiet tradition of singer-songwriters who paint the colours of a world where we all, each in their own way, live our ordinary and extraordinary lives. Now, with humble passion, she continues to draw from that endless well. " Maxwell Ryan Poet.
The new Cd The Fearless Note features Kavisha singing and playing guitar with the wonderful Matthew Arnold on Violin.Captured over 2 sessions :1 being at Julian Burnside and Kate Durham's art Studio space on a full moon night in September last year and a second session at the famous Open Studio in Northcote a month later by sound engineer Anthony Cornish in warm , living intimate sound.Songs include Sing For No ONe,
Kavisha sings "The Fearless Note" and "Philosophy Man" here on John Fain's ABC Radio 774 Converation Hour
Track Listing for the Fearless Note
1.Meet me tonight 2.Saint Kilda 3.Viva Sara /Chocolar 4.Philosophy Man
5.Pablo Neruda 6.Pax et Bene 7.Fearless Note 8.Sing For No One
The Cd 's look is beautiful with exquisite spontaneous black and white photography by Brendan Bonsack photographed at the "Writers Bloc sessions at the Lomond Hotel .The look of the CD is all put together by graphic artist Joe Malinaggi .
"We play that splendid chord that unifies all things
we sing our song for we belong where the fearless note shall ring ....
GOOD NEWS! New editions of Kavisha CDS with NO Plastic are coming!!!
AUSTEP MUSIC from Brisbane have produced a new NO plastic edition of 4 Titles that had previously run out ,From July , Now you can order MERMAIDS in the WELL Fishermans Daughter, SilverHook Tango and Love and Sorrow in this new CD format . Available in JULY 2017. I'm looking also into download cards as aformat for those who dont have cds anymore.
***Kavisha's 2014 Album Riturnella Reviews
"Kavisha's new album of centuries-old Italian folk songs is a beautiful thing to hear - a great vehicle for these songs of the heart that have stood the test of time. She plays guitar, mandolin and accordion and the spare production lets her voice naturally shine." Lucky Oceans ,ABC Radio National Weekly Planet.
"Riturnella is a beautiful collection of Italian folk songs from the 1400s onwards. These songs of love and loss from all over Italy are rendered starkly and exquisitely with Kavisha accompanying herself with some very fine guitar and mandolin work." Paul Barr, Readings Books and Music Magazine
"Con Riturnella, Kavisha ha realizzato un omaggio alle sue tradizionali radici con un'opera sensuale e risolutiva, sulle cui fondamenta ha sviluppato la sua personalità di cantante, scrittrice e musicista."Pino Lamberti , Il Globo.
*RITURNELLA in Interview here with Jeff Jenkins from Rythms Magazine
Fammi Restari (Sicily 1600s)
Riturnella (Calabria 1800s)
Ricciulina (Campania 1700s)
Aria award winner, songbird and folkloric explorer Kavisha's original song's lyrical ingredients include humour, poetry, social justice and the spiritual. Combine this prowess with the voice of an angel and you have the experience of a Kavisha concert. Singing in English , Italian and other languages, she will take you on an uplifting boundary riding journey of well-crafted stories and songs ringing with echoes of Celtic, Fado and Gypsy influences that will strike a resounding chord within.
A recipient of many awards ,her 1998 album Fisherman's Daughter produced by Australian rock legend Mick Thomas won an ARIA Award. Her 2003 album Silver Hook Tango produced by irish guitar master Gerry O' Bierne was nominated for an ARIA Award.In 2011 her album "Love and Sorrow" produced by Chilean Nano Stern won the National Film and Sound Archive award for best folk release.
Other wards include a WARMIA award for songwriting in 1992 and best female vocals in 1993. A Green Room award for musical direction in 1996 for Graham Pitts' hit play "Emma ,Celebrazione! In 2000 an Italia Nel Mondo award from the italian government for her work in promoting italian culture in Australia . In 2008 she won a Mutlicultural Commission award for excellence .
Passioniate about social justice,she was awarded an Order Of Australia in 2011 for her services to singing songwriting and reflecting the experiences of aboriginal,refugee and multicultural communities through her performances.Based in Melbourne, Australia,she continues to perform her original songs and share her love of italian folk music at numerous national and international music and arts festivals .
Kavisha has worked with many of Australia's finest musicians namely Mick Thomas (ex Wedding Parties Anything , Dave Steel ,Archie Roach ,Ruby Hunter ,Tiddas ,Paul Kelly ,Louis McManus ,Andy White ,Matthew Arnold ,Phil Carrol ,Jack Norton ,Luke o' Neil ,Dave De Santi ,Mark Holder- Keeping , Peter Vadiveloo ,Irine Vela and is a proud member of Gunditchmarra songman Richard Frankland's Charcoal Club.
A strong composer for choirs, Kavisha has recieved many commissions.She has also written school songs for Saint Andrews Primary School in Werribee and Our Lady of la Vang Special School in Adelaide. She was commissioned to write the womens anthem "Love and Justice" for The Victorian Women's Trust celebrating 100 years of the womesn vote and a chorale for the Victorian Government celebrating 150th anniversary of the Eureka Stockade in the Echoes of Freedom festival in Ballarat
All of Kavisha's music is © owned and published by Mazzella Music.
BOOKINGS- phone manager on 0412 89 33 55
---
WHAT THE PRESS SAY
"Mazzella's voice has a wonderful purity of tone and can lift over a melodic line with bell-like, weightless grace." Jessica Nichols -The Age
"She sings with the voice of a heartbroken angel"Victoria Laurie -The Australian
"Her songs have a great sense of melody and lyrical depth.." Jim Lee, Dirty Linen Magazine. UK
"Irrestistable,heartfelt collection of beautifully produced songs" Robyn Johnston , ABC Radio National on " Love and Sorrow"
"Fabulous album, sophisticated, aromatic, beautiful, soulful, moody." Matthew Donlevy ,Peermusic on " Love and Sorrow"
"Kavisha herself is in as fine a form as ever, delivering her superb mixture of homespun stories and traditional gems. Her voice is shimmering and effortless - she has the remarkable ability to throw her voice at a microphone from a metre away, almost like a ventriloquist, then move right in for the kill." Mike Moroney, Edinborugh Folk Club, Dunedin NZ
"Her voice flows like tears of joy and sorrow.There's a saltiness and warmth of sensuality here that sings the great bitter sweet song of life. Kavisha Mazzella may have the first and last letters of the alphabet in her name but in truth, there's a power and presence in her stage performance which is simply beyond words." Colum Sands - "Rootin'About" for RTE Radio in Dublin. Folkclub BBC Radio Ulster
"Clear and beautiful vocals" Bruce Elder - Sydney Morning Herald
"Kavisha ha collaborato e collabora con numerosi artisti australiani e internazionali. La sua musica originale contiene echi di folclore italiano, influenze celtiche e gitane, la sua voce calda e appassionata trasmette emozioni che toccano il cuore. La sua energia e amore per la musica sono contagiosi" (Gabriella Gomersall Hubbard- Il GLOBO)
"Kavisha has collaborated and collaborates with numerous australian and international artists.Her original music contains echoes of italian ,celtic and gypsy folklore, her warm voice and passion transmits emotions that touch the heart.Her energy and love for music is contagious."Gabriella Gomersall Hubbard- Il GLOBO
---
Kavisha's Music is now on
A MESSAGE FROM KAVISHA
H there friend ! Thankyou for coming to my site and buying my music. Through you buying an actual cd. I can keep composing and creating new music .That means alot to me .Thankyou!
All songs © Mazzella Music
For all enquiries please email kavisha(at)kavisha.com
---
COLLABORATIONS....
BELLA CIAO di Risaia with I Viaggiatori
VA PENSIERO with La Voce Della Luna
LOVE and JUSTICE Choir Women's Anthem with VICTORIAN WOMEN'S TRUST CHOIR
Malaysian Australian Raft Project
With Franco Di Chiera in film "The Joys Of The Women"
With Rich'n'Famous ( live at Port Fairy Folk Festival )
ITALIAN GIRLS ON MOPEDS with Andy White & La Voce Della Luna