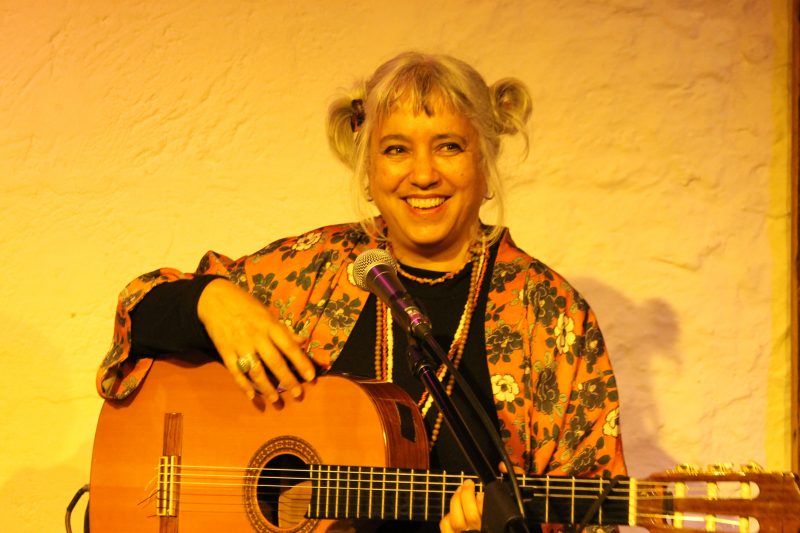 PHOTO © Clare Moody
LISTEN to Kavisha sing HEAR here
"Like all great artists, you bring so much joy into peoples' lives and make it possible for them to get out of their noise ... and ... rest with their feelings ... that's a teacherless teaching. "Robert
"What an absolutely fabulous performance you spoilt us with!! Thank you. Margot Leake Albany Entertainment Centre
"Just wanted to say a heart felt thank you for the wonderful workshop and concert at Woy Woy last week. It was such fun - the Seven Hundred Rolls song is truly fabulous. You not only sing like an angel, you know how to get other people to sing. What a gift. " Grac
"I have seen Kavisha concerts for years and have her Dvd's so when I heard she had a choir it seemed the one to try. It has met my expectations being an informal fun class but we do learn. My son in law mentioned my singing round the house has improved ! You can change anyrhing you want!!!!" Ange
"Your beautiful warm heart, music and songs were the perfect antidote for us here in Melbourne at present when we are in the midst of so much doom and gloom.The feedback from all the singers has been overwhelmingly positive and grateful for your sessions - and we cant thank you enough!" Jonathon Welch AM ( Choir Of Hard Knocks Founder)
"Mazzella's voice has an edge of drama even at its softest, and when she really sings out it can be storming or exultant"
REVIEW of The Fearless Note
John Shand , Sydney Morning Herald
Kavisha and Khin Myint at NANGA festival 2021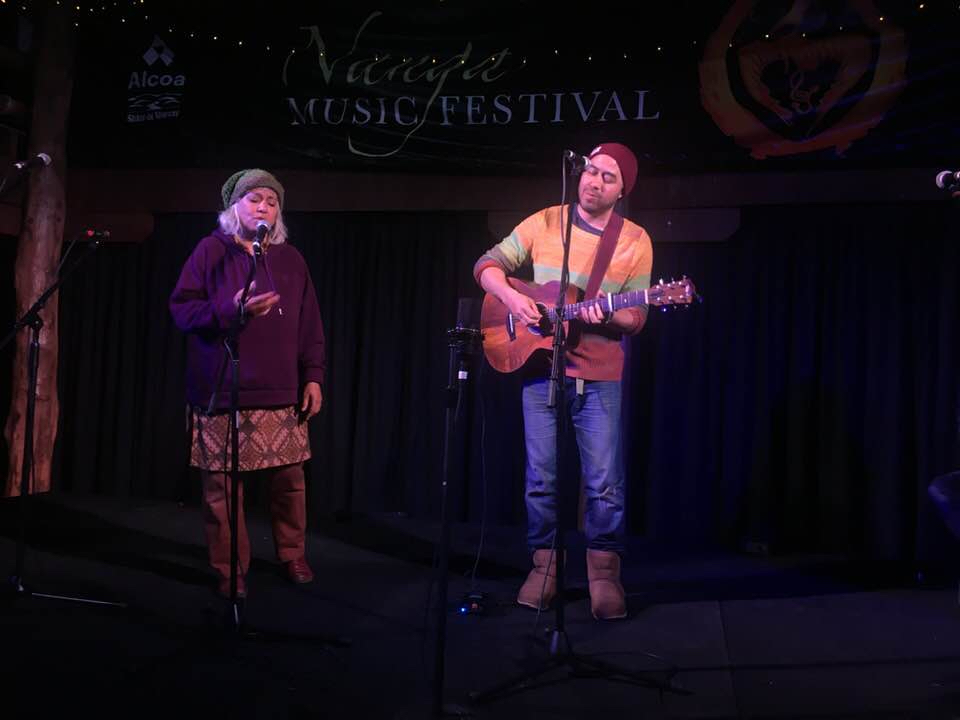 KAVISHA GIG GUIDE 2022
JOIN the HEARTPLACE CHOIR Feb 16th - APRIL 20th 2022
Singing with Joy 10 week course $250 / $200
We meet at 10.30 am upstaiirs in Heartplace Yoga Room
at Fibonacci Centre , 19 Blinco St Fremantle
This is a choir that explores the art of singing from within !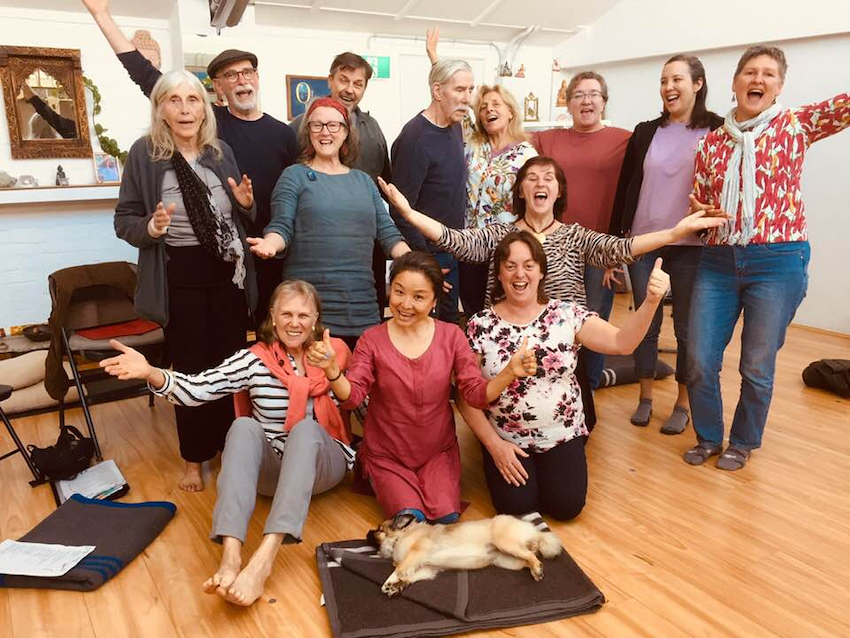 HEARTLPLACE CHOIR 2022
In Person and when needed online with ZOOM
New term starts Feb 16th - April 20th - 10.30 1am -12 midday
FEE for Term is 10 weeks = $250.00 / $200.00
Requirements - Bring a folder to hold your music , Willingness to jump in and listen and have fun with others !
During the current Covid Pandemic to assure protection
of health of yourself and fellow singers,
you must ont attend if you are feeling unwell
You must be able to show proof of vaccination please .
Thankyou. Please Bring a mask when it is necessary.
Explore your energy your voice, learn to listen, have fun, learn uplifting songs, mantras and chants.
Sing without Fear.
please phone Kavisha 0412893355
CHOIR TOURS IN ITALY 2022
ITALY 2022
MAY 23rd - June 4th TUSCANY ITALY - CANTIAMO in Tuscany- A 12 day Choir Tour
Become a choir in 12 days and do pop up choir sessions in beautiful Tuscan countryside locations!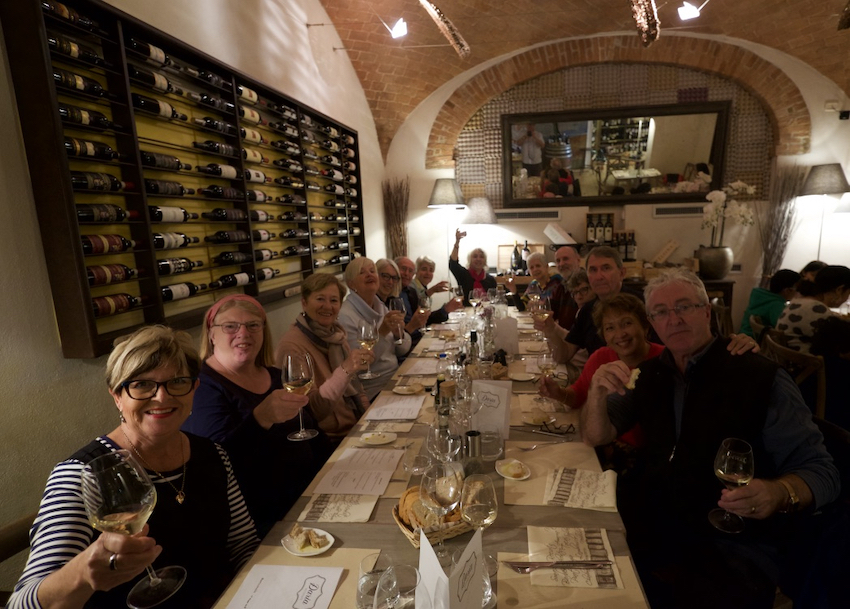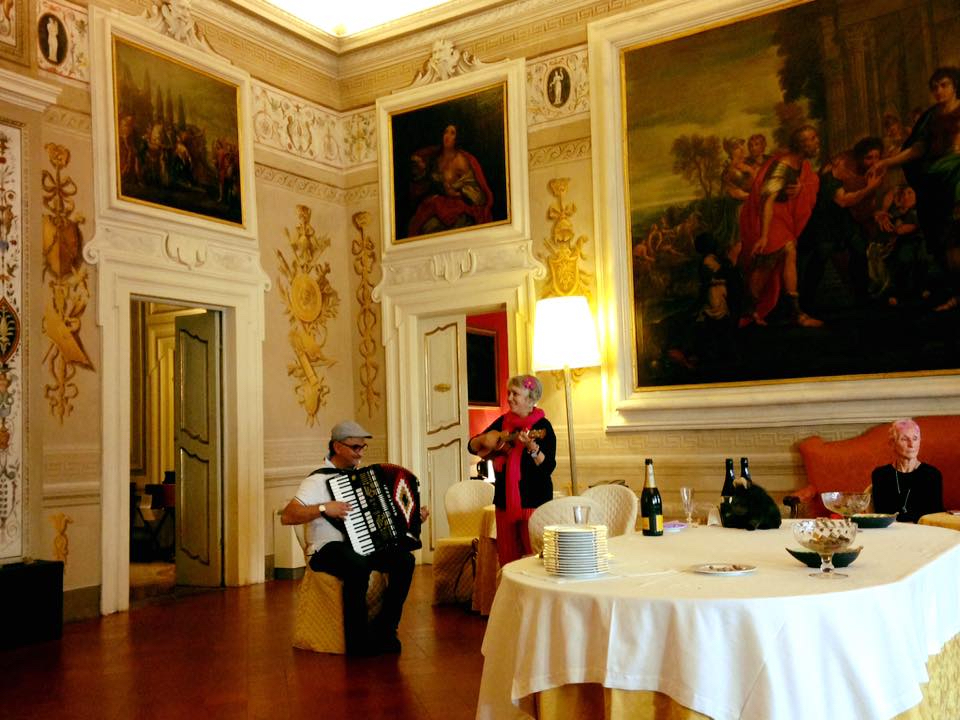 ITALIAN CHORAL ADVENTURES with Kavisha and Valdo
Cantiamo in Tuscany May 23rd - June 4th 2022
12 people only - $5,600 twinshare per person twin share
CURRENTLY place left for a singel female and single male
Lead by foodie extraordinaire Valdo Michelangeli
with the troubadour and choral leader
Kavisha leading the singing sessions every day,
CONTACT ; Kavisha Mazzella 0412893355 and Valdo Michelangeli 0419100678
KAVISHA'S LATEST ALBUM
Listen here to Empty Sky Sacred Songs and Chants
Dear friends , I am so pleased to be releasing my new and 8th album .

Empty Sky Sacred Songs and

Chan

ts

is an album of 11 songs made up of traditional and original chants I have composed .I was lucky to collaborate with respected veteran world musician Nicolas Lyon in his wooden cottage studio in Malmesbury Central Victoria. Together we create this soulful ,acoustic album that's sure to become a good companion for yoga, meditation practice or simply chilling out. It features my voice, nylon string guitar, tibetan bells ,drum and recorder. I am also accompanied by the amazing Nicolas Lyon on bowed double bass, harp and glockenspiel.
Listen to Empty Sky Sacred Songs and Chants
My dear chant mentor Jarek Czechowicz and me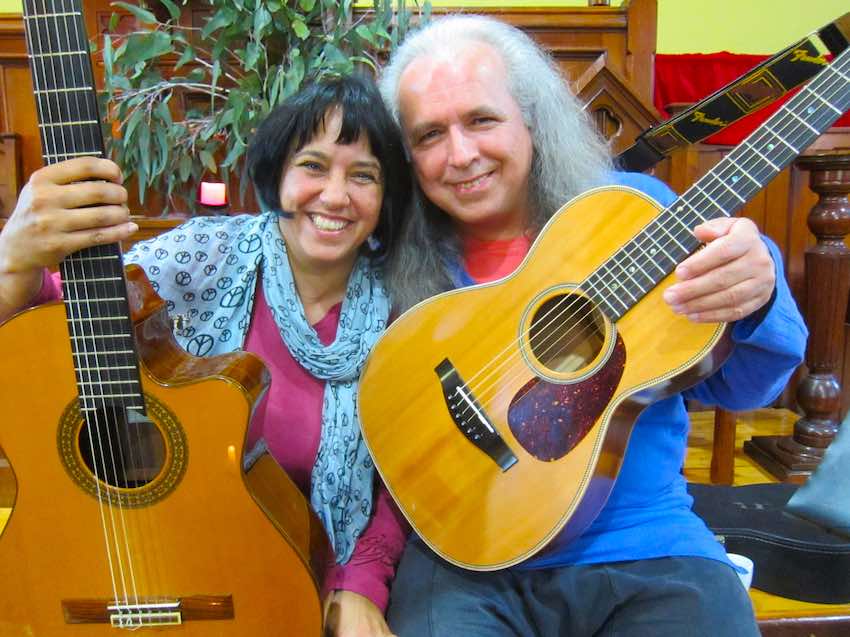 The songs include a soulful version of Jarek Czechowicz's "Love, I call Your Name ", a reworking of the popular "Magnificence" by Peter Makena, my original melodies to traditional wisdom texts the Gayatri Mantra, Heart Sutra, Om Mani Padmi Hum, and the words of the mystic poets such as Kabir and Saint Francis. Finally ending with a rallying call for Mother Earth responding to a talk by Eco-Theologian Matthew Fox who I met at the Common Dreams Conference in Sydney in 2019.
They are holy songs for crazy times! I hope you enjoy them ! love Kavisha. December 2020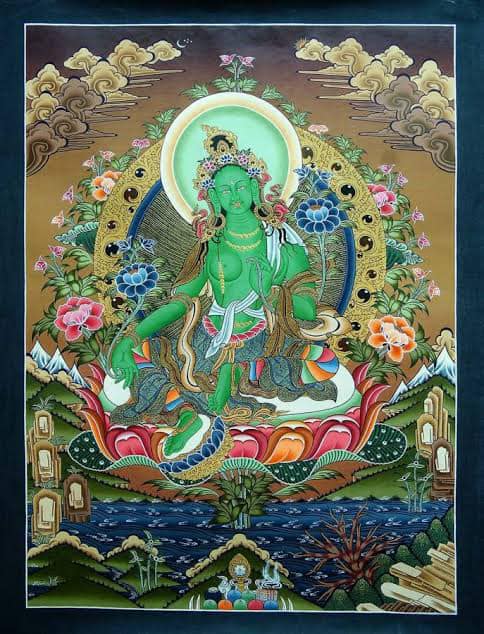 LISTEN HERE TO Jarek Czechowicz's wonderful song LOVE I CALL YOUR NAME and see here sung at WOODFORD FESTIVAL
EMPTY SKY Reviews 2020
"What a beautiful CD it is! Especially in these distressing times, it has provided a calming and uplifting mood when it was most needed. THANK YOU." Jeannie Marsh- Melbourne singer and choir leader
"What it is ..is it calms me and makes me feel grounded and secure and it talks to a part of me which is beyond words .There's something about being from different traditions on one album that makes it absorbing. It touches different emotions from lament to uplift " Padma Locana ,Yoga teacher Melbourne March 2020
FACEBOOK LIVE tune in here to experience EMPTY SKY during the lockdown Aug 2020
REVIEW by ROBBIE GREIG
"Empty Sky is a departure from Kavisha's usual storytelling style of songwriting. In this her latest album she is a spiritual wayfarer, a seeker after mystical truth as expressed in both Eastern and European religions. Empty Sky is a pilgrimage to places in the world and in the mind where the sacred is still honoured.
Through a selection of prayers, kirtans, chants, devotional poetry and songs of praise, Kavisha weaves a spell of beauty and tranquility. Flowing along like a gentle river, hypnotic, repetitive, timeless, it's no surprise that that the album is intended as an aid to meditation and relaxation. But it is Kavisha's unique vocal qualities that are front and centre of this musical journey. From the first note, her voice grabs you and holds you captive right through to the end.
There is a naturalness and intimacy about the delivery that highlights the essential warmth and richness of her voice. In a suitably understated way, the string-based instrumental accompaniment provided by Kavisha and Nicholas Lyon does everything to support and highlight the fine vocals.With Empty Sky Kavisha has offered us the gift of love and peace in troubled times. "
Robbie Greig Melbourne Singer Songwriter ,mentor and music teacher. March 2020
CD ORDERS
To order your digital version of EMPTY SKY click here Bandcamp
You can order your physical CD via Paypal by clicking the button below
Thankyou !
Kavisha's Albums available here
ORDER your CDS below Folks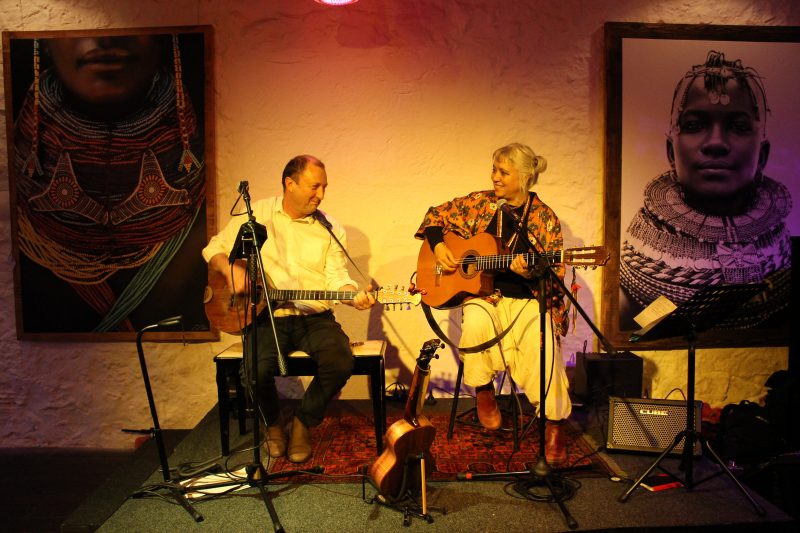 Photos ©Claire Moody 2020
Kavisha Mazzella AM Biography
Aria award winner, songbird and folkloric explorer Kavisha's original song's lyrical ingredients include humour, poetry, social justice and the spiritual. Combine this prowess with the voice of an angel and you have the experience of a Kavisha concert. Singing in English, Italian and other languages, she will take you on an uplifting boundary riding journey of well-crafted stories and songs ringing with echoes of Celtic, Fado and Gypsy influences that will strike a resounding chord within. In 2011 she was awarded an Australia Day Honour for services to music and community.
To keep in touch please join my FACE BOOK GROUP .
Yours In solidarity,Thankyou for your kind support. LOVE Kavisha
NEW ! PHILOSOPHY MAN live performance at Kidogo Arthouse Fremantle NOV 2021
and LOVESWING ( Kabir ) NOV 2021
KAVISHA INTERVIEWS
Kavisha in an INTERVIEW with Patricia Hamilton of Concious Living TV NOV 2021
Kavisha with Suvas Agam from his Youtube Show SECRETS OF LIFE NEPAL NOV 2020
Kavisha and Franco Di Chiera in italian TV DownUnder INTERVIEW about the film The Joys Of The Women 2012
Kavisha wins ARIA AWARD for best World Music Album 1998