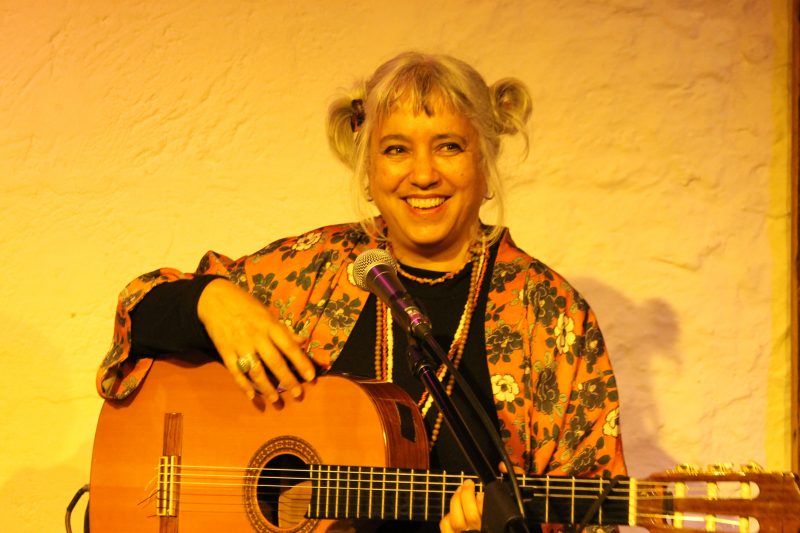 Pic ©Claire Moody 2020
KAVISHA GIG GUIDE 2020
fundraiser concerts
with Julian Silburn & Charles Snelleksz-Mathelot, Bhavani Naea, Kavisha Mazzella ,
Live Talk Children from Kathmandu,and Silent Auction of Tibetan and Indian Art
SAT SEPT 19th 5 pm Common Earth Yoga Studios 116a Terrace Rd
SUN SEPT 20th 5.30pm Fibonacci Centre 19 Blinco St
TUES SEPT 29th 5.45pm doors open for pre show drinks -8.30pm
starring Jun Zjang ( tenor ) Sammy Pizzati ( pianist )at 7.25pm
and Kavisha ( Italian Folk ) at 6.10pm
LISTEN to RITURNELLA -KAVISHA's beautiful ancient ITALIAN FOLK SONGS HERE
REVIEW of JOANNA'S CANDLELIT SOIRÉES 2020
An extract from a recent REVIEW of Joannas Candlit Soirees at Kidogo.18th June 2020from the famous Fremantle Shipping News
Words by Bill Lawrie, Photograph © Claire Moodie 2020
"Kavisha takes the stage with John Reed, with whom she first played in 1981 and with whom she has performed many times, notably in the band 'Rich and Famous' in the late 1980s-early 90s. John plays cittern, a bouzouki type instrument, as well as ukulele. He also provides some back up harmony and irreverent humour. Kavisha has her nylon string guitar and her amazing voice. There is an easy rapport and fine musical understanding between two first-class musicians.
From the first song, the haunting 'Invisible/Indivisible', Kavisha has, not just a voice but an approach to the performance that is all conviction, as if she is out to join heaven and earth. Some moments have the immediacy of a nearby lighting strike. She tells a story about folk music legend Liam Clancy telling her to banish the internal critic and "see the song inside", then moves into 'The Fearless Note' a song about authenticity in life and song. There are more songs about people and places by the sea from Fremantle and around the world. One song about street life and generosity in St Kilda sounds like it would have been a great duet with L Cohen, another servant of the song. Folk music at its best."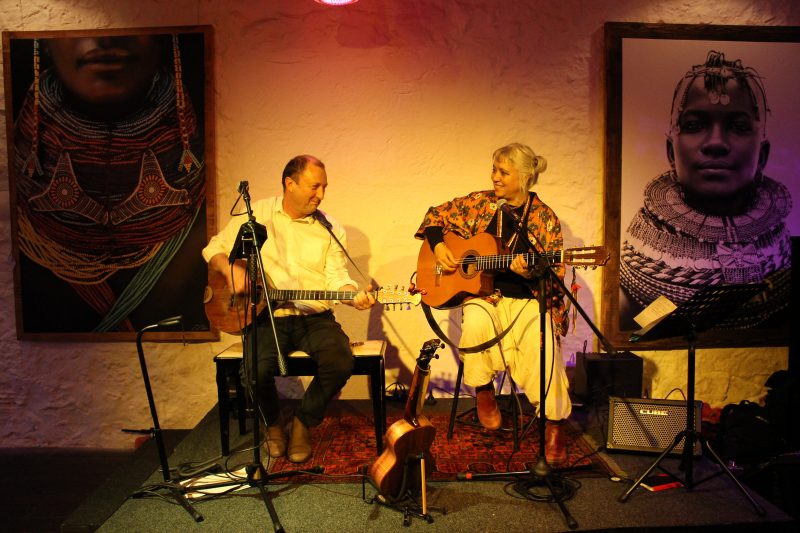 photo ©Claire Moody 2020
Kavisha Mazzella AM Biography
Aria award winner, songbird and folkloric explorer Kavisha's original song's lyrical ingredients include humour, poetry, social justice and the spiritual. Combine this prowess with the voice of an angel and you have the experience of a Kavisha concert. Singing in English, Italian and other languages, she will take you on an uplifting boundary riding journey of well-crafted stories and songs ringing with echoes of Celtic, Fado and Gypsy influences that will strike a resounding chord within. In 2011 she was awarded an Australia Day Honour for services to music and community.
To keep in touch please join my FACE BOOK GROUP .Thankyou beautiful people .
Yours In solidarity,Thankyou for your kind support. LOVE Kavisha
GIG GUIDE
NEWS!
EMPTY SKY Sacred Songs and Chants
Dear Friends, EMPTY SKY Sacred Songs and Chants ( holy songs for crazy times) has just come out ( on Friday 13th of March 2020! in late 2019 I collaborated with respected World musician Nicolas Lyon in his studio in Central Victoria to create this soulful acoustic album that's sure to become a good companion for yoga, meditation practice or simply chilling out. Featuring voice, nylon string guitar, tibetan bells ,drum and recorder, I am accompanied by Nicolas Lyon on bowed double bass, harp and glockenspiel.
My songs include a soulful version of Jarek Czechowicz's "Love ,I call Your Name ", a reworking of the popular "Magnificence" by Peter Makena, my version of of the Gayatri Mantra, Heart Sutra, Om Mani Padmi Hum, and the words of the mystic poets such as Kabir and Saint Francis. Finally ending with a rallying call for Mother Earth responding to a talk by Eco-Theologian Matthew Fox who I met at the Common Dreams Conference in Sydney in 2019.These are songs bring you from the BETA state into Alpha and Theta calming the nervous system .
They are an antidote to these crazy times ! Enjoy !
You can listen to "Love I call your name " on YOUTUBE
To order your digital version of EMPTY SKY click here Bandcamp
You can order your physical CD via Paypal by clicking the button below
Thankyou !
ORDER your CDS below Folks
on BUY NOW BUTTON Thankyou

Kavisha on Youtube